Former Liberal finance minister says he lacks support to make it to third round.
Former finance minister Bill Morneau is ending his bid for the secretary-generalship of the Organization for Economic Co-Operation and Development (OECD).
On Twitter, Morneau stated that he doesn't have the votes to win: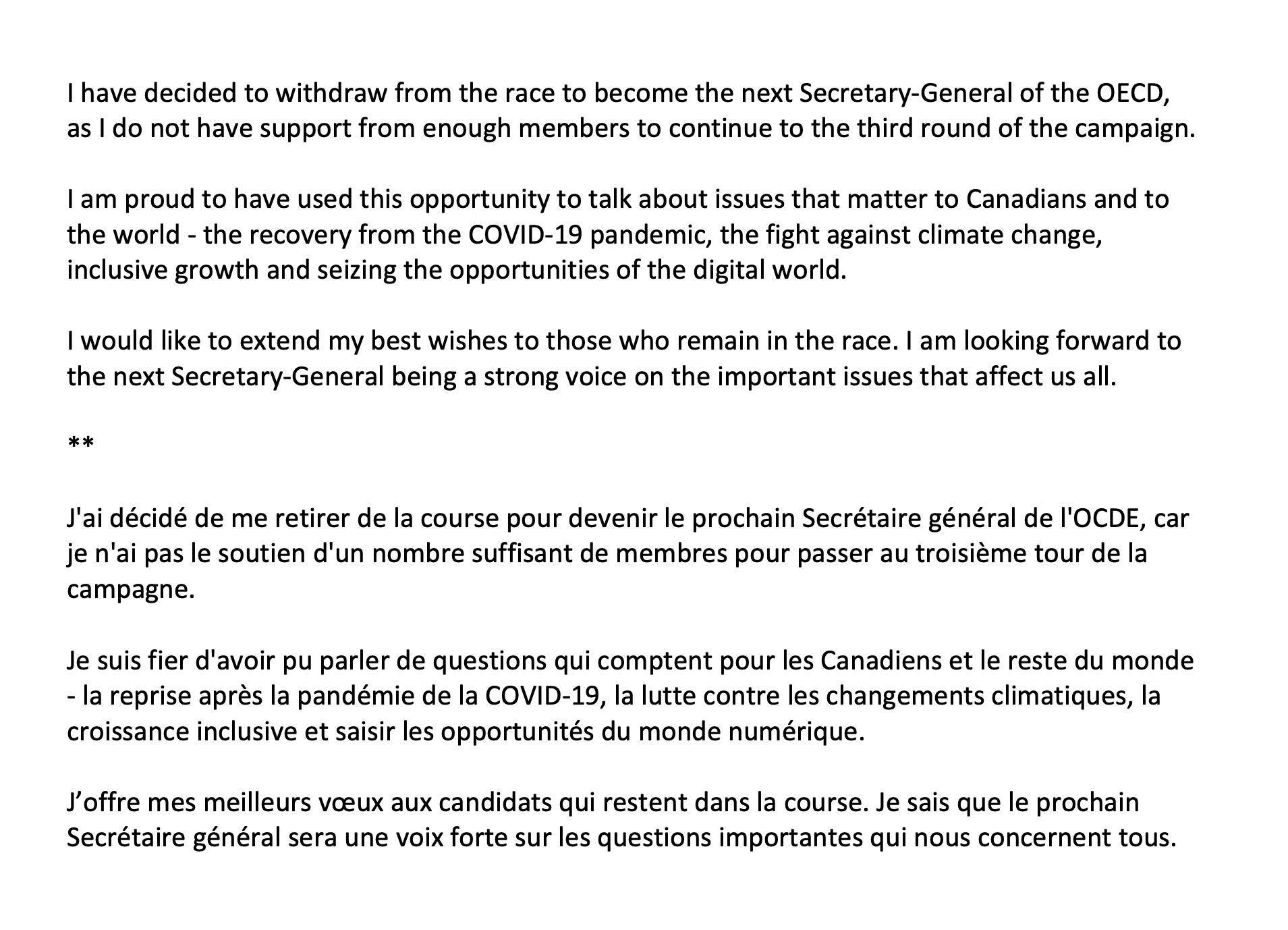 My statement on the OECD campaign // Ma déclaration sur ma campagne pour devenir secrétaire général de l'OCDE. pic.twitter.com/mFmtkcmpQ2

— Bill Morneau (@Bill_Morneau) January 26, 2021
Morneau had often been a divisive figure during his tenure as finance minister, often seeming out-of-touch with the realities faced by many Canadians. His prominence in the WE Charity Scandal further reduced his credibility with many in the country.
However, since Morneau's departure, the Liberals have moved further to the left on spending, seeking to embrace even larger budget deficits and further government intervention in the economy (beyond the current crisis), meaning that as absurd as it may seem, Morneau had potentially been a relative voice of reason within the Trudeau government.
Still, Morneau clearly lacked the credibility to win the OECD leadership post, and as Conservative finance critic Pierre Poilievre asked on Twitter, how much did this campaign cost Canadians?
How much did this ridiculous campaign cost taxpayers? https://t.co/IlZfNx4ADf

— pierrepoilievre (@PierrePoilievre) January 26, 2021
Spencer Fernando
Photo – YouTube