No amount of spin can change the fact that Poilievre's already-dominant campaign is even stronger now.
In what increasingly appears to be an effort to cope with the walls closing in on his campaign, Jean Charest has issued a strange statement following former Prime Minister Stephen Harper's endorsement of Pierre Poilievre:
The choice is clear / le choix est crucial#cdnpoli #polcan #cpcldr pic.twitter.com/XDyJPkPuK9

— Jean Charest (@JeanCharest_) July 26, 2022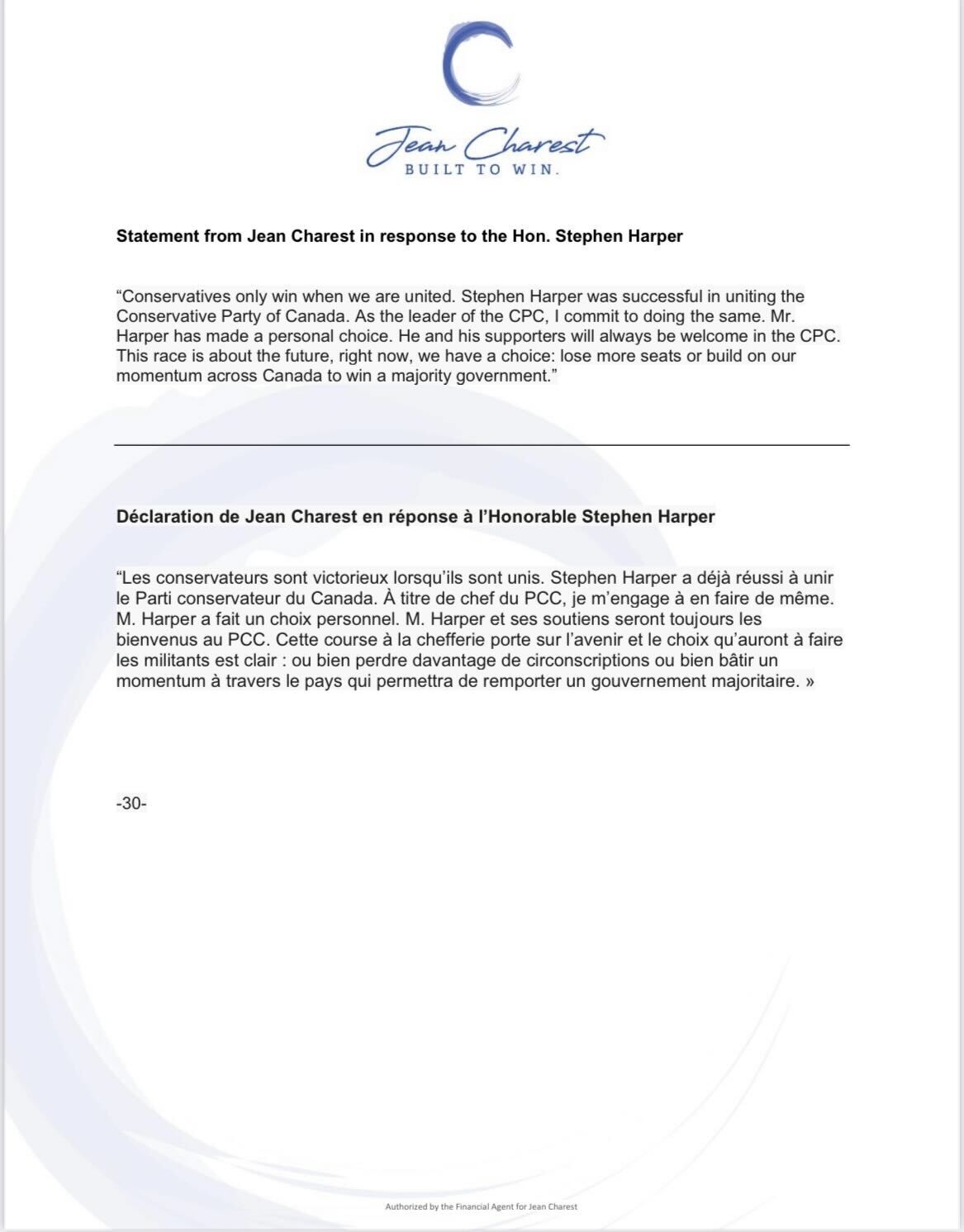 The double-speak in Charest's statement is astounding.
He again talks about unity, yet ignores the fact that all surveys – and the membership numbers – show that Poilievre is the unifying candidate, not Charest.
Indeed, it is clear to all that based upon the evidence, Charest is the divisive candidate in the race.
Furthermore, it's hilarious that Charest attempts to identify himself with Harper in the statement even as he dismisses the importance of Harper endorsing Poilievre.
Clearly, the Charest campaign is struggling to cope psychologically with the fact that the walls are closing in on their campaign.
They've been reduced to sending out increasingly angry and divisive messages – again attacking the Freedom Convoy after Charest temporarily started changing his tune on it.
Conservatives don't want Trudeau's agenda under a different guise
The fact is, Charest offered Conservatives a reskinned version (not blackface) of Trudeau's agenda, and Conservatives have seen right through it.
The attempt to keep the same establishment in charge, and buying in to the Liberal/establishment press worldview simply won't cut it for Conservatives anymore.
Poilievre gets that, while Charest doesn't.
And that's why the Poilievre campaign continues to gain strength and momentum, as Charest angrily fights against reality.
Spencer Fernando
Photo – YouTube
***
If am funded by Canadians like you, not the Trudeau government. If you support my writing, you can make a contribution through PayPal, or directly through Stripe below.

---
[widget id="top-posts-5"]