Michael Chan made the request in an open letter to Justin Trudeau.
While polls show Canadians want a public inquiry into China's election interference, former Ontario Liberal MPP Michael Chan is going in a different direction.
Chan is calling for an inquiry into CSIS.
In an open letter to Prime Minister Justin Trudeau, Chan criticized CSIS for accusations that – among other things – they are "rife with longstanding systemic racism and biases."
Please read my Open Letter to Prime Minister Trudeau @scoopercooper @RobertFife @glen_mcgregor #markham #mkmpoli #yorkregion #onpoli #canpoli #cdnpoli #StopAsianHate pic.twitter.com/8lmq9OkUcU

— Michael Chan (@michaelchanyr) March 6, 2023
Chan also claims CSIS has an "organizational policy to spread false and unsubstantiated allegations," and claims the organization "has diminished the faith of Canadians and interfered with minority representation in our government."
At a time when Canadians have been demanding stronger investigations into China's election interference, Chan's focus on investigating CSIS will strike some as deeply out-of-touch with the public mood.
You can read Mr. Chan's full open letter below: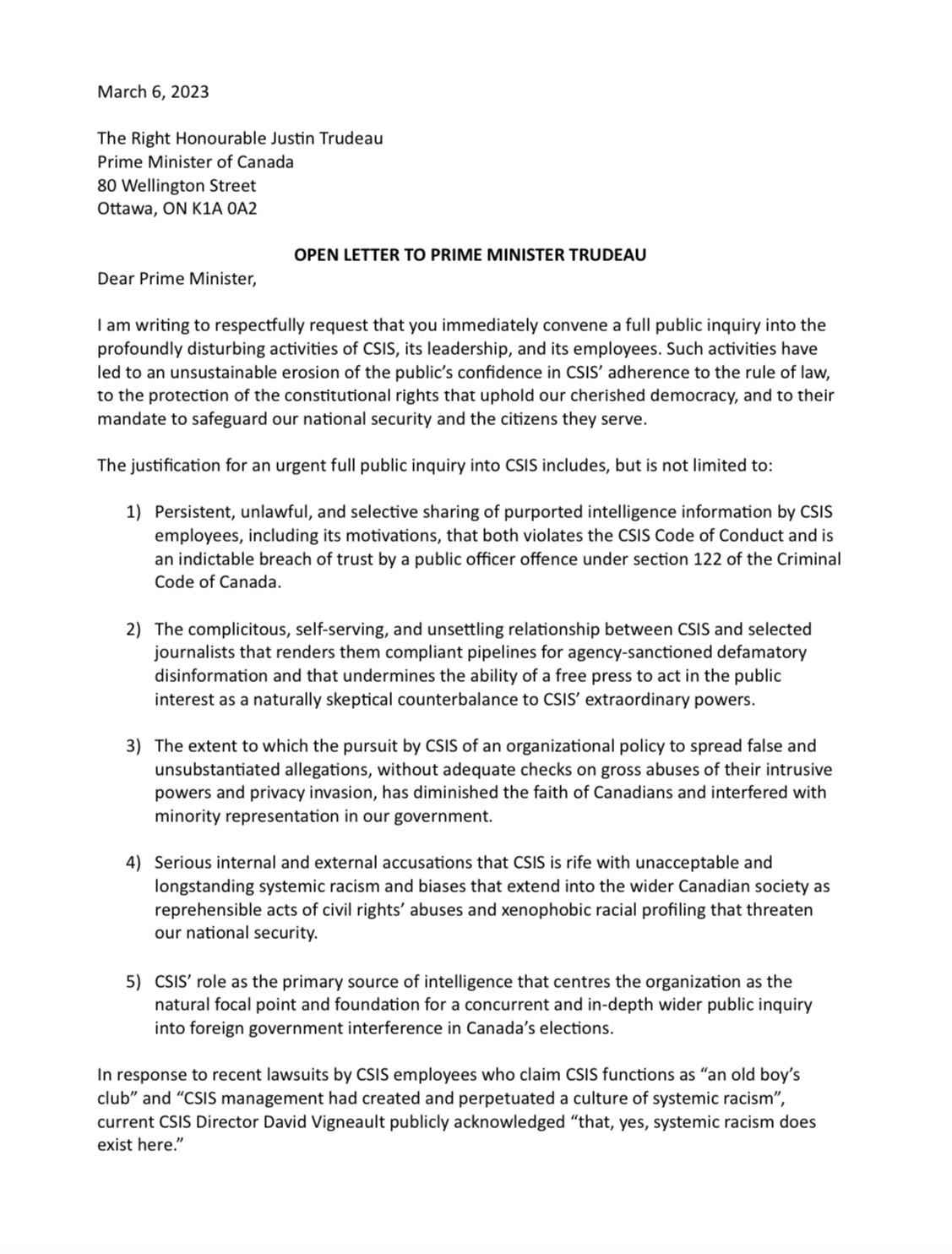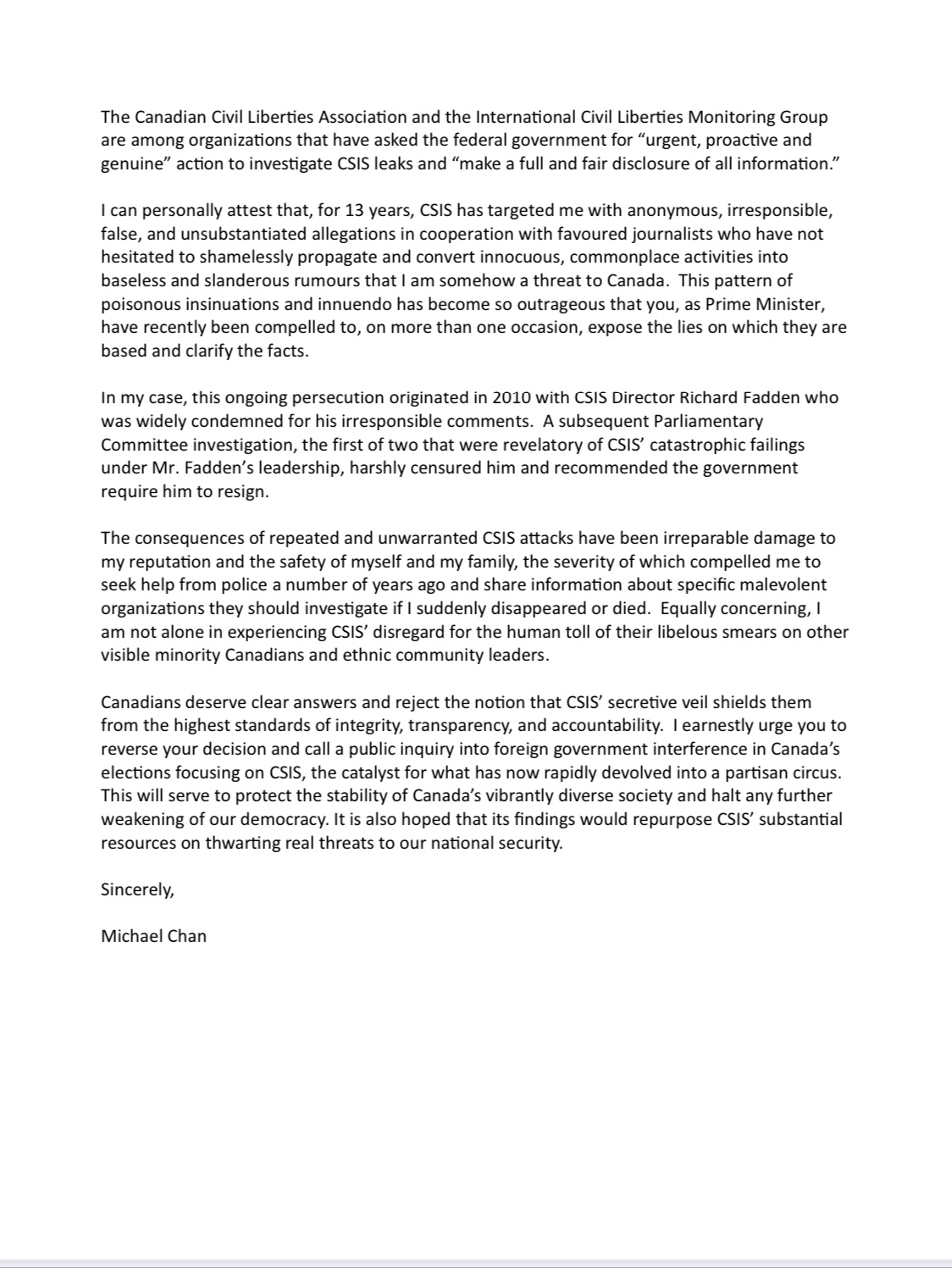 ---
Spencer Fernando
Photo – YouTube
***
I don't take any government money. I am supported by the voluntary contributions of Canadians like you. If you find value in my writing and would like to contribute, you can do so through PayPal or directly through Stripe.
---
---
PayPal

---
---
[widget id="top-posts-5"]