Han Dong says he will "support all fact-based efforts from Parliamentarians to investigate alleged offshore interference…"
Liberal MP Han Dong – who is at the centre of allegations China interfered in Canada's democratic institutions – is denying wrongdoing.
In a statement, Dong said his nomination and campaign teams "have found no indication of any irregularities or compliance issues regarding my candidacy or election."
You can view Dong's full statement below: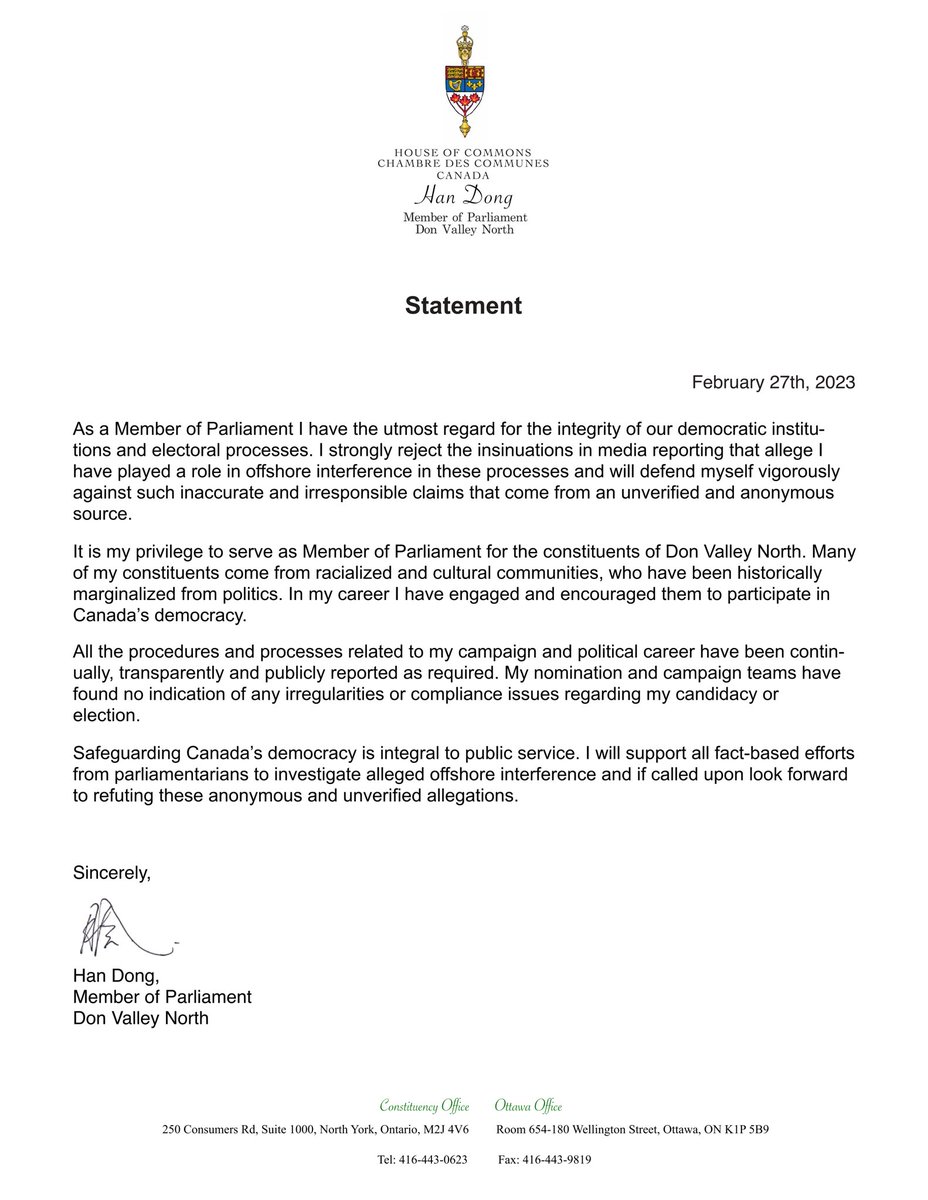 Please see my statement below.

Thank you. pic.twitter.com/5RADk5hDF7

— Han Dong (@handongontario) February 27, 2023
Of course, given the many reports that have emerged regarding alleged interference by China in Canadian elections, it's likely that few Canadians will be content to settle for that.
Thus, even as Trudeau and now Dong say nothing untoward took place, pressure for a public inquiry continues to grow.
NDP Leader Jagmeet Singh has now joined the calls for an independent public inquiry.
If even the NDP – who have long seemed content to downplay potential scandals within the Liberal government – are now pushing for an inquiry, it's a clear sign the Liberals aren't going to be able to spin their way out of this so easily.
Spencer Fernando
Photo – YouTube