Sloan will sit as an Independent.
Derek Sloan has been expelled from the Conservative Party Caucus, after a majority of MPs voted to remove him.
The vote comes after Conservative leader Erin O'Toole rapidly switched from promoting himself as Sloan's top defender to the one trying to throw Sloan out of the party on an obvious set-up job.
Sloan says he will sit as an independent, and is encouraging his supporters to remain involved in the party: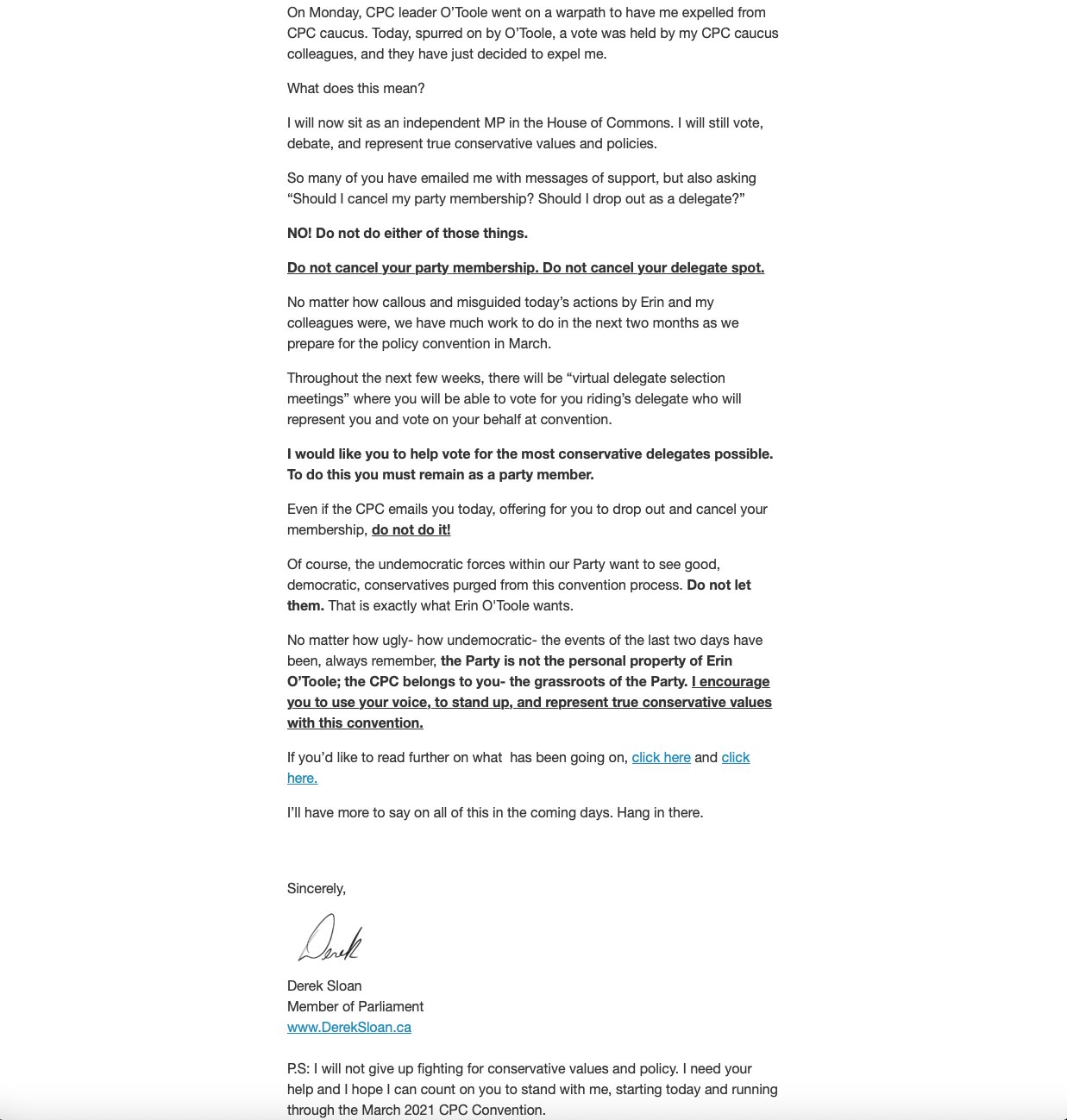 Here's the full email from Sloan. pic.twitter.com/B1Zq32rMDG

— Andrew Lawton (@AndrewLawton) January 20, 2021
Spencer Fernando